Cool, calming design
Jiwan
is named after the Qatari word for the 'perfect pearl', rose-tinted white, completely round with a
lustre
so pure that it comes alive with radiance.
Interiors are designed by renowned architect Koichi Takada, who was inspired by Qatar's unique landscape and heritage. Takada has created a calm, comfortable environment where the desert meets the sea. Every detail takes you on a journey – the carpet colour subtly fades from the colour of the desert sand to the light turquoise water. At the heart of the restaurant the colour becomes the deepest aquamarine blue. And, as a tribute to Qatar's pearl diving legacy, four million Swarovski glass beads are suspended from the ceiling which gently dance with the movement of the air.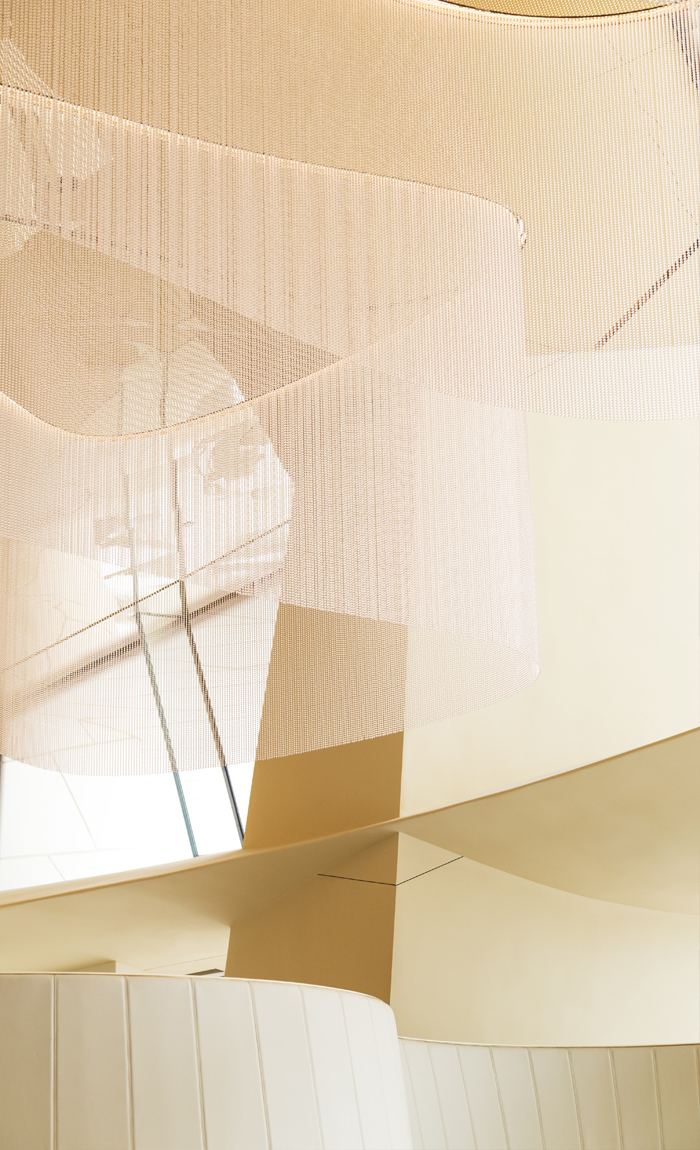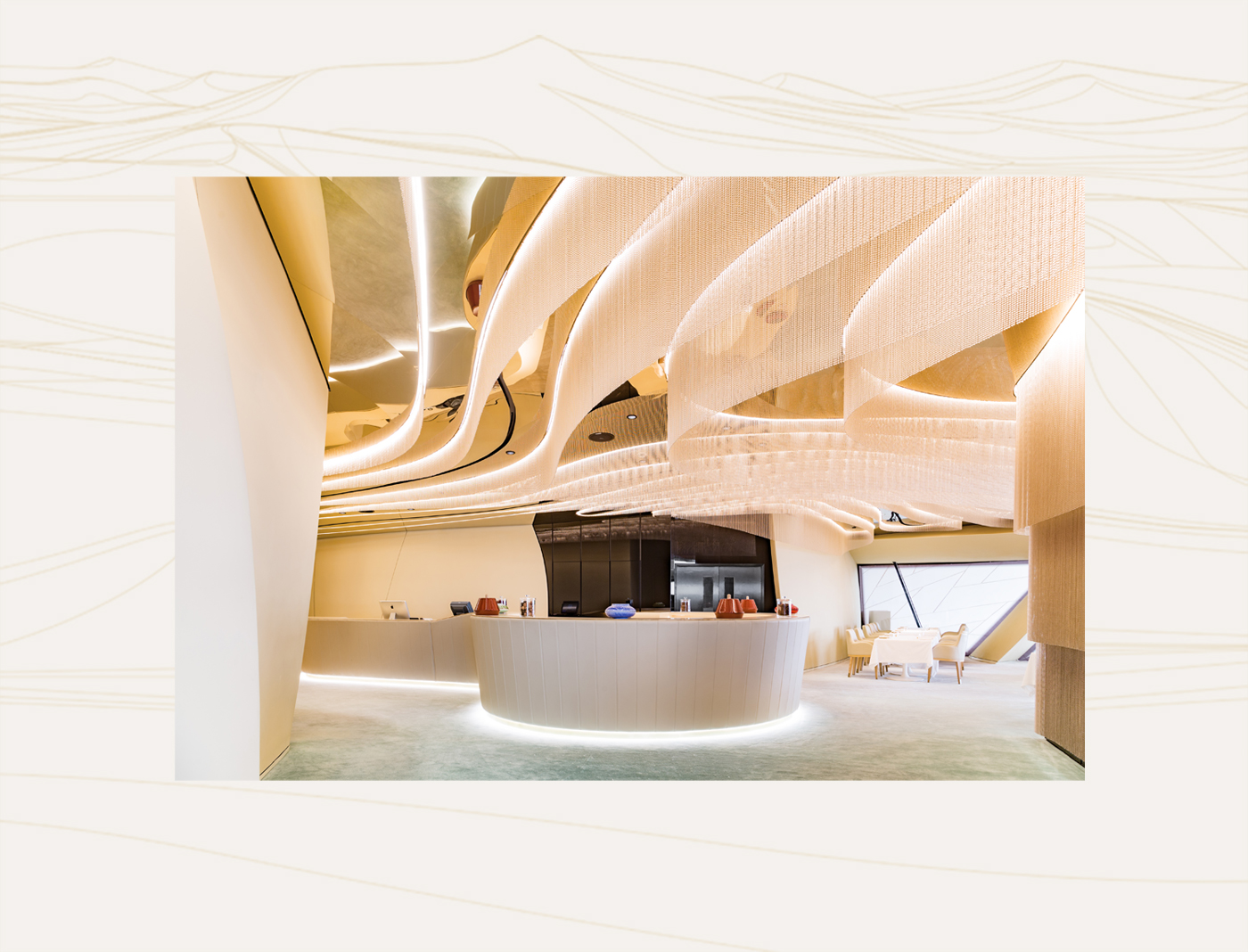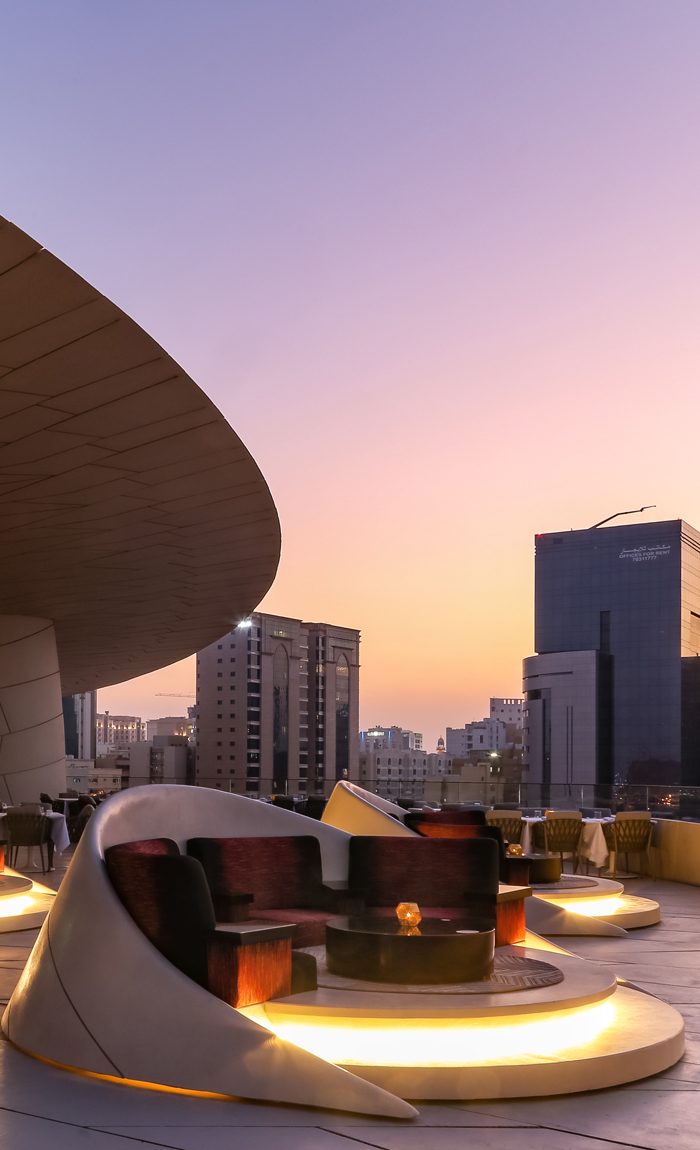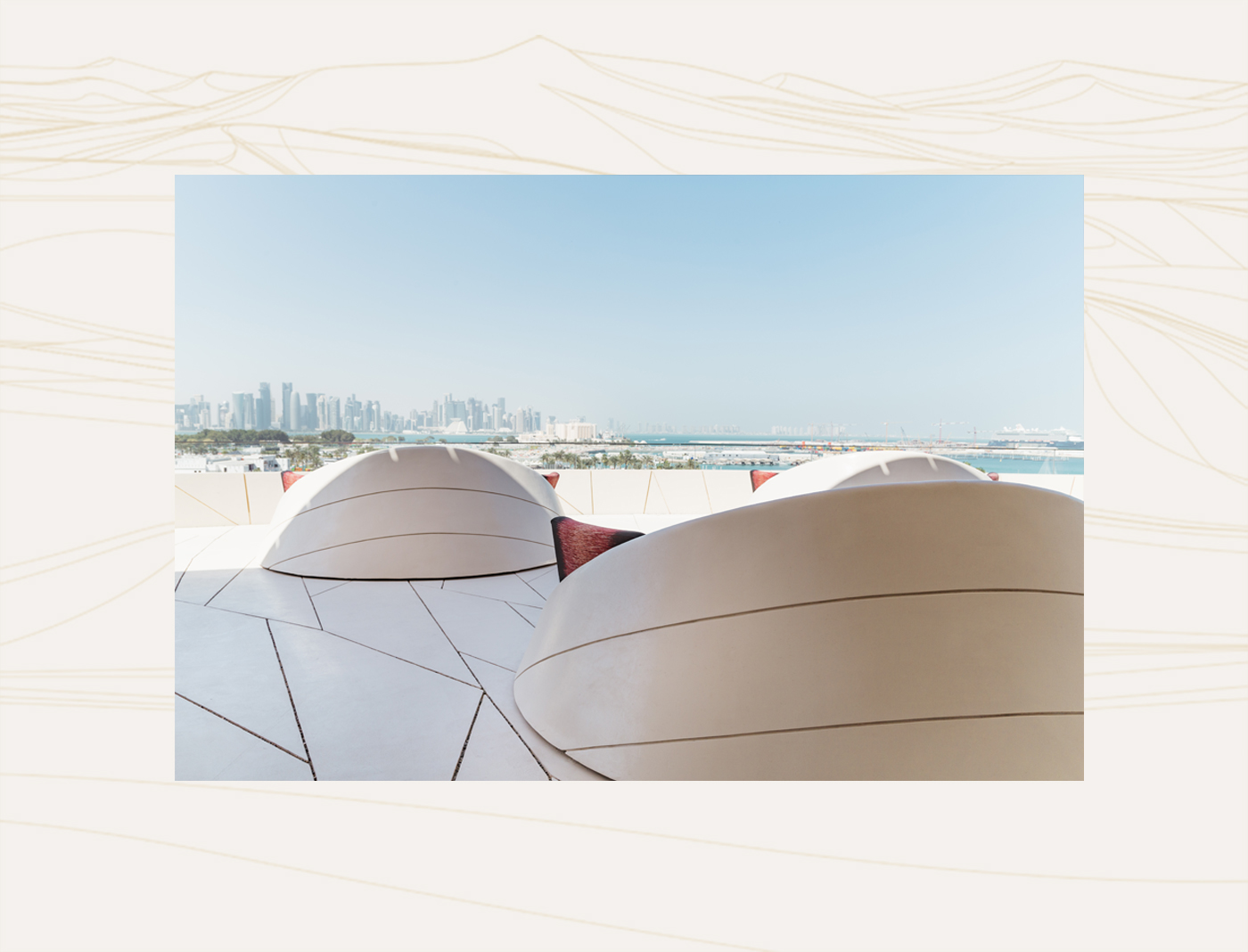 Views from the terrace
The outdoor terrace enjoys the most impressive views over Doha's
Corniche
, giving you a closer connection to the sea. You can also look over the impressive architecture of the National Museum of Qatar, and the newly restored Palace of Sheikh Abdullah bin
Jassim
Al-
Thani
, which itself represents the heart of Qatari national identity.
The terrace also offers cozy dining pods, inspired by the sand dunes of the Inland Sea (Khor Al Adaid), enabling you to catch the softly fading dusk light and sunsets over the sea.
At the heart of National Museum of Qatar (NMoQ)
No visit to
NMoQ
is complete without a visit to
Jiwan
. A place to pause and enjoy an immersive reflection of Qatar's rich culture while sampling the culinary delights of modern Qatar.
The complex form of the desert rose, found in Qatar's arid desert regions, inspired the striking design of the new museum building, conceived by French architect Jean Nouvel. The story of Qatar unfolds across 11 remarkable galleries, all employing innovative approaches to storytelling. Each gallery provides a unique perspective across time and connects visitors to lives lived between land and sea.